People are the difference.
Congratulations to these dedicated team members as we recognize and award their milestone years of service. To each and every one of you, thank you for your outstanding commitment in fulfilling Huron Tractor's legacy of great customer service with your decades of experience. It all starts with the great people on our team.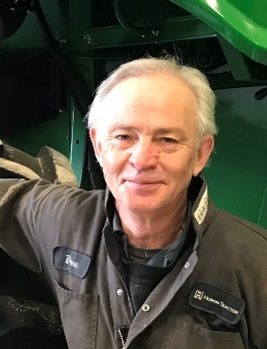 Dave Holmes
Exeter Service Technician | 30 YEARS

Dave started his career as a farm equipment mechanic in 1977 with a Massey Ferguson dealership in Exeter, named Sherwood Farm Equipment. When that dealership closed in 1990, Dave joined our Huron Tractor team.
Over the past 30 years, Dave has mainly concentrated on tractor repairs. With his vast tractor experience and ability to talk to customers about their tractor repairs, Dave is our Tractor ASI program specialist in Exeter. Dave provides great consistency and quality with this program, performing over 200 Tractor ASI's each year for the past 15 years!
Dave and his wife, Linda, have raised their family of 4 children. He is a member of the Duck's Unlimited, and when not at work, enjoys spending time with his dogs, hunting and training. He also has a passion for soccer and stout beer.
Congratulations Dave on 30 years with Huron Tractor, and thank you for your hard-work, loyalty, and valuable expertise.
---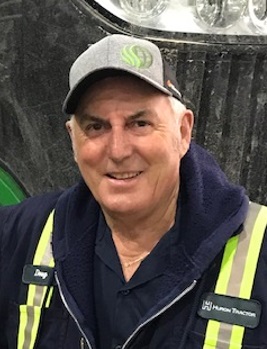 Doug Brown
Walkerton Yard Maintenance | 20 YEARS

Congratulations Doug for your 20 years of service.
Over the years, Doug has maintained the truck, yard and warehouse in Walkerton, as if they were his own.
He is a self-starter, who takes great pride in his work.
Doug is helpful and conscientious - always one of the first employees to arrive to work on a daily basis.
We are very grateful to have Doug in our Walkerton team, and for his 20 years of dedicated service.
From all of us, thank you Doug!
---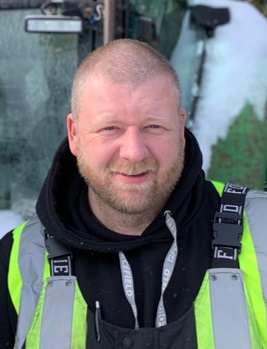 Robert Brown
Chatsworth Service Technician | 20 YEARS

Rob started his career with Dave Rawn Equipment in Stayner, which was acquired by Huron Tractor in 2009, and in 2011, Rob transferred from Huron Tractor Stayner to our Huron Tractor Chatsworth store.
For those who do not know Rob, he and his wife, Jessica, have 3 children. In his spare time Rob is involved with the 4H club, plowing matches with his kids, local fairs and restoring older equipment.
During his time at Huron Tractor, Rob has been part of our mobile service teams, and works long hard hours keeping customers going night and day. He is respected by customers and co-workers alike for his knowledge and experience.
For all his hard work and commitment to taking calls and looking after customers at all hours. we sincerely thank Rob and his family for his 20 years of dedicated service. We look forward to the next twenty!
---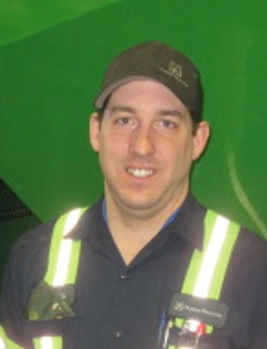 Jeremy Davis
St. Thomas Service Technician | 20 YEARS

Jeremy began his career with Huron Tractor as a co-op student in high school. He joined our team full time July 1st, 2000, as the first new hire at our Huron Tractor St. Thomas store. Although initially very quiet, he has come into his own as part of the Huron Tractor family. Jeremy completed the Ag Tech program at Fanshawe in London and has excelled in his electrical diagnostics and keeping up to date with technology.
He and his wife, JoAnn, have three children: Mason, Olivia and Chase, and they especially enjoy their family-time together camping with their trailer.
Jeremy is a great asset to our team, working both on the road as well as in the shop as a senior technician, and we are very grateful for his 20 years of dedicated service.
---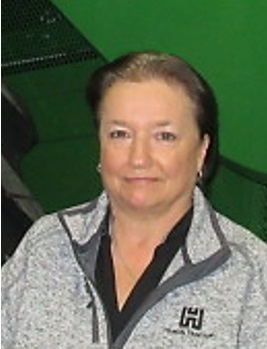 Patty Hiepleh
St. Thomas Service Clerk | 20 YEARS

Before joining our Huron Tractor St. Thomas team in July of 2000, Patty had previously worked at Gorman-Rupp, a local water pump company, and at The Hawk, local radio station.
Simply put, Patty is the heart of our Huron Tractor St. Thomas service department. She treats everyone like family, always keeping the service team organized, with work flowing in and the work-orders pumping out.
Patty and her husband Mike have two children: Megan and Kevin, and one grandchild.
After a long day at work, one of Patty's favourite things to do is unwind in her "Zombie cave" playing Call of Duty with her online friends.
Thank you Patty for your 20 years of dedicated service. We are very grateful that you are part of our Huron Tractor family.
---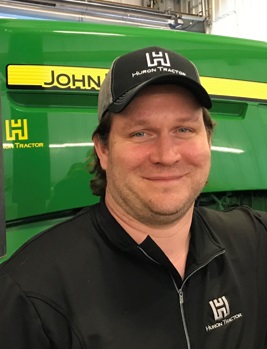 Kevin McLeod
Exeter Assistant Service Manager | 20 YEARS

Kevin started his service career with Logan Farm Equipment in 1998 as a high school and summer student. In 2000, Kevin was hired full-time by Logan's and began the John Deere Ag Tech program. After graduating, Kevin went on to become a key shop and mobile service technician, specializing in Self Propelled Forage Harvesters.
In 2006, Logan Farm Equipment came under the Huron Tractor umbrella, and in 2013, Kevin joined the Exeter Service department in his current role as Assistant Service Manager.
In his younger days, Kevin was actively involved in racing snowmobiles and was part of a tug-of-war team. Kevin enjoys spending time with his two daughters, Sydney and Mikayla, as well helping on his family farm.
Congratulations Kevin on your 20 year Service Award, and a big thank you for your dedication to our team!
---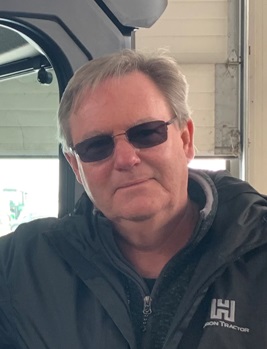 John Meadows
Thamesford Turf Sales | 20 YEARS

John began with Huron Tractor Thamesford in Turf Sales in 2000. His competent nature and great way with people - both customers and co-workers - led him to taking on the role of Turf Sales Manager in 2006 with responsibility for Huron Tractor's 6 store locations at that time. In 2008, John moved to the role Store Manager at our Hyde Park location, accepting the challenge of opening this new store and expanding the business. After launching our Hyde Park location, John decided to return to Thamesford Turf Sales in 2014.
We are very thankful to have John as part of our team. He consistently provides solid contribution towards success in Thamesford, and is respected by customers and everyone in the organization.
John and his wife, Mary, have 3 girls: Meaghan, Erin and Rachel, who are all currently spreading their wings with careers of their own and allowing John to pursue his many interests such as flying radio-controlled aircrafts, home projects and travel.
Congrats and thank you John! We look forward to many more successful years with the Thamesford location.
---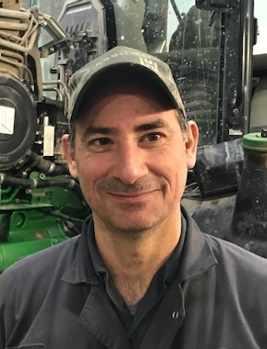 Steve Mero
Mitchell Service Technician | 20 YEARS

Steve started his career in the Parts department at Logan Farm Equipment in July 2000. In 2006 Logan's became Huron Tractor, and in 2008, Steve transferred from Parts to our Service department as a Turf Equipment (Lawn & Garden) Technician and Stihl Technician. Since then, he transitioned to an Ag Technician focusing on Tractors and specifically our Tractor ASI Program. Over his 20 years, Steve has attended numerous Parts Expo Training Events, Stihl Master Technician School, and has completed well over a hundred John Deere University courses, including the JDU Q-Diagnostics Courses in 2012, and Certified JDU Master Technician in 2014.
Steve is a true family man. He and his wife, Melanie, have 2 children: Caitlyn and Anthony. When not at work, Steve enjoys golfing and motorcycles, but his primary focus is time with family.
We are very grateful to Steve for his wealth of knowledge and experience, and sincerely thank him for his 20 years of dedicated service.
---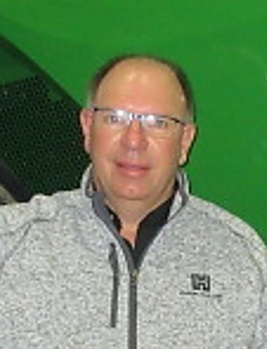 Darryl Speers
Retiring St. Thomas Store Manager | 20 YEARS

Darryl started with us as our St. Thomas Store Manager in March 2000 when the St. Thomas store first joined our Huron Tractor family. Previously Darryl had worked with Richardson's International and Cargill on crop inputs and grain elevator management.
Over his 20 years at Huron Tractor, Darryl has guided the St. Thomas store to consistent performance year over year. His passion for our industry and Health & Safety is evident to everybody that has ever met or worked with him.
Retiring was not an easy decision for Darryl, but after careful consideration he decided it was the right time for he and his family to move on to the next chapter in their lives. Although we are sad to see Darryl leave, we respect and understand his decision and wish him the best in the future. In retirement, Darryl looks forward to spending more time with his wife Wendy, daughter Kaitlyn, son Scott, and his 3 grandchildren Brynn, Tesa and Reid. He still plans to be with us in some capacity as we work through his transition in early 2021. Congrats & thank you Darryl!
---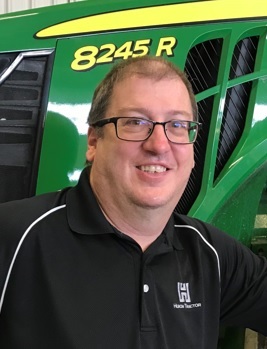 Joel Turner
Exeter Parts Representative | 20 YEARS

After working in the automotive industry for 10 years, Joel joined Exeter's front parts counter in September 2000. Except for a 2 year break from 2010 to 2012, where he switched to serving the service techs at back parts counter, Joel has been a familiar face at our front counter ever since. His enjoyment interacting with our customers, building relationships, and taking pride in ensuring their satisfaction is obvious.
Joel grew up on a farm and worked on his uncle's dairy farm during high school and college. He and his wife, Lynda, have 3 grown children: Jim, Mykayla, and Melody. In his spare time, Joel enjoys playing pickup baseball and hockey, as well as being a Cub Scout leader. He continues to help with planting, harvesting, and chores on his uncle's farm.
After 20 years, Joel truly embraces our Huron Tractor family, and we are so grateful for his experience, commitment, and dedication. Thank you Joel!
---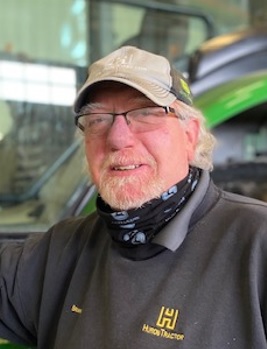 Brian Wilson
Exeter Sales Rep | 20 YEARS

Brian began selling for Logan Farm Equipment in 2000, and brought with him a host of valuable ag sales experience from local area dealerships. In 2006, Logan's became Huron Tractor Mitchell, and in 2009, Brian transitioned from Mitchell sales to Exeter. Specializing in used ag equipment sales with our Exeter Trade Barn, Brian is able to draw upon his broad work/life experience and connections to successfully articulate this challenging role. Deep knowledge of the industry, a wiliness to help others, and a great sense of humor, make Brian a pleasure to work with for both customers and co-workers alike.
Outside of work, Brian and his partner, Sharon, enjoy family time, travel and a wide circle of friends and social events.
Congratulations on 20 years, and thank you Brian, for all that you do for Huron Tractor!
---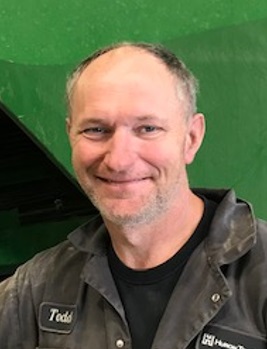 Todd Yost
Mitchell Service Technician | 20 YEARS

In March 2000, Todd started work at Logan Farm Equipment which became Huron Tractor in 2006. He got his Hay Masters courses in 2005, finished his Q-diagnostics in 2006, and received his John Deere University Advanced Technician in 2008.
With a wealth of experience, Todd has been our Combine/Planter Technician and Combine ASI Program Technician for many years, showing great commitment and dedication to his work.
Todd is married to Kelly, and they have 4 sons: Carter, Garrett, Grayson, and a daughter, Sydney.
In his time away from work, Todd enjoys fishing, going to their cottage, playing sports with the kids, and repairing old trucks and lawn mowers. Our sincere thanks and congratulations Todd, on this 20-year milestone.
---
Josh Englehart
St. Thomas Ag Sales | 10 YEARS


Garry Hutchinson
Stayner Service Technician | 10 YEARS


Laurie Russell
Exeter Admin Settlements | 10 YEARS


Nick Studnicka
General Manager, Marketing | 10 YEARS