Our commitment to great customer service starts with the great people on our team.
You may already know and recognize many of the friendly faces around our Huron Tractor stores. They are your neighbours, part of our local communities, and hard-working members of our Huron Tractor team. But sometimes it's fun to learn just a little bit more about the people serving you from "under the Huron Tractor hat".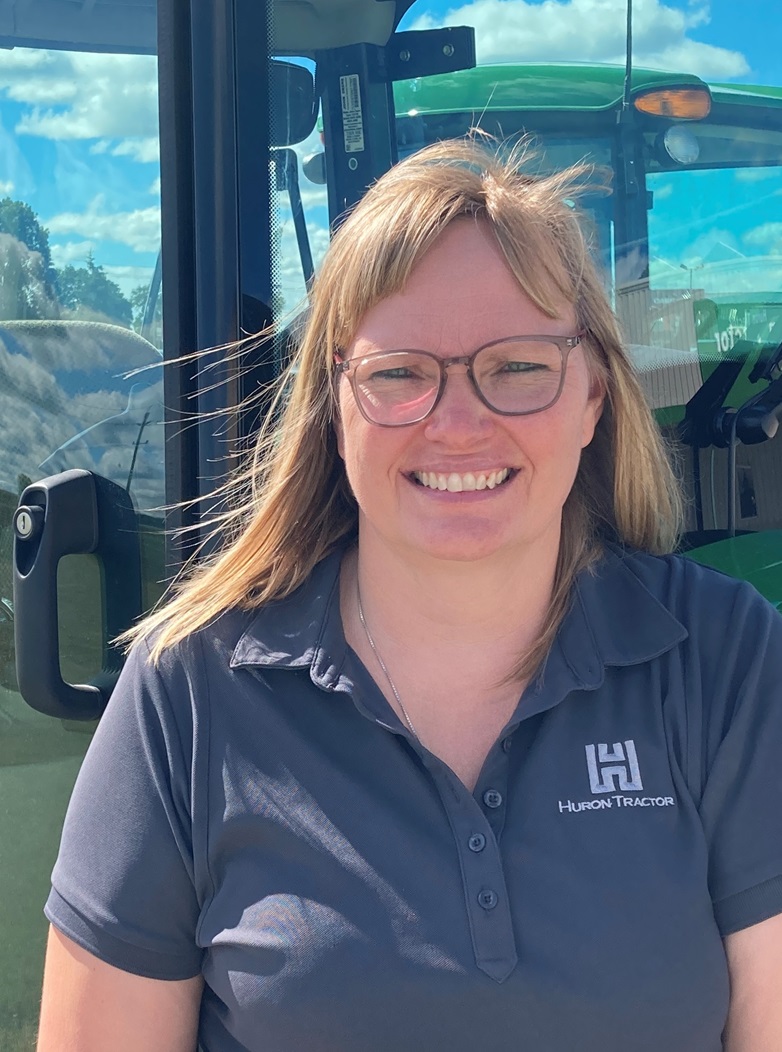 Meet Mary Ellen Finlayson.

Settlement Auditor | Huron Tractor, Exeter

Mary Ellen is 46 years old and grew up enjoying country and farm life on her family's cow/calf, cash crop farm outside of Varna. Her strong work ethic was instilled at a young age picking stone, baling hay, and even delivering calves when things got "desperate".

How I Got Here: Mary Ellen started with Huron Tractor 23 years ago, in April 1998. After graduating from Business/Accounting and working at an accounting office for a couple years, she saw an advertisement for an Accounting Assistant position with Huron Tractor in Exeter, and jumped at the opportunity.

Since then, she has worked her way up to be a Settlement Auditor, processing paperwork for multiple store locations. Not only is her experience and knowledge invaluable, but her calm, patient demeanour in managing the high level attention to accuracy and deadlines required with her role, make her truly a pleasure to work with.

When Not At Work: With her friendly, outgoing nature, Mary Ellen just seems to know everyone and is always welcoming and supportive. She's a friend to all and always there to lend a helping hand.

At home, Mary Ellen enjoys time with her husband Mark, and their 2 sons Jack and Sam. Naturally, she is instilling that same strong work ethic in her boys, as well as active taking them to hockey and golf. She also enjoys her flowerbeds, reading, and being together with friends and family.

Why I Love What I Do: Thanks to her hard working nature, Mary Ellen appreciates the very busy work environment handling settlements, invoicing, and other accounting duties for multiple stores. Every day is different. She notes that Huron Tractor sets high standards and goals, so it's rewarding when those are achieved and you can take pride in your hard work.

And without a doubt, we are proud and grateful to have you as part of our Huron Tractor team, Mary Ellen!
---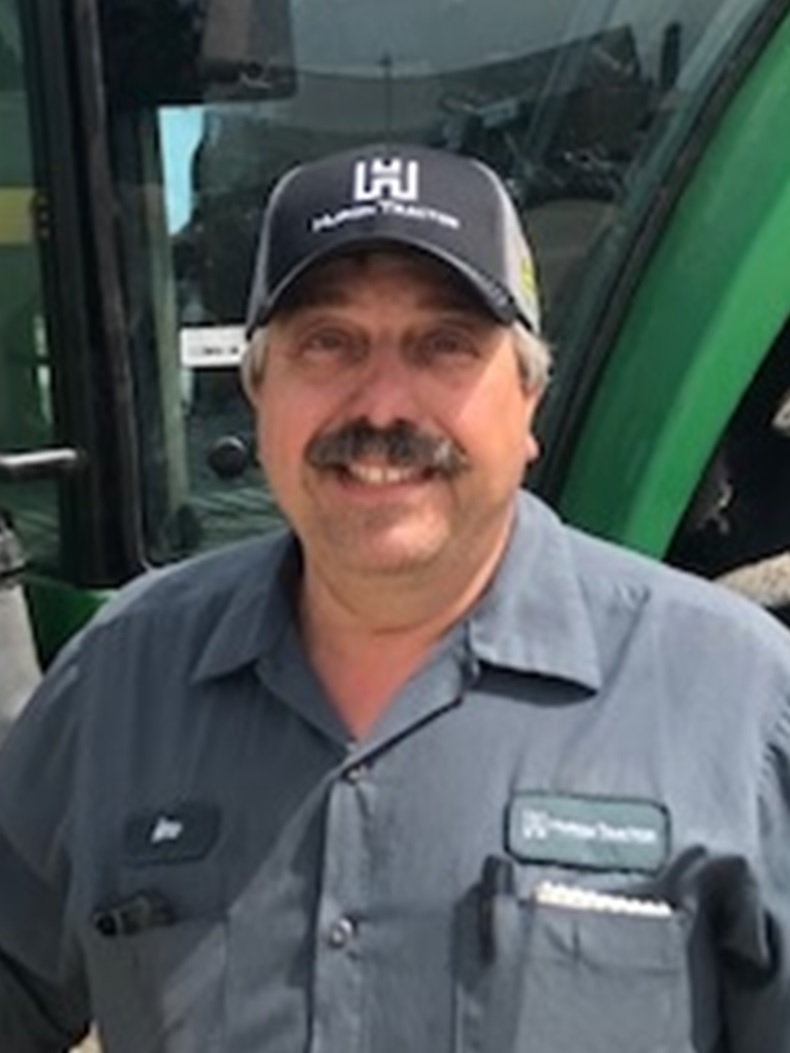 Meet Merv Reinhart.

Service Technician | Huron Tractor, Walkerton

Merv is 61 years old and was born and raised in the Mildmay area. He started working as a service tech right out of high school. He completed his trade school and has been working at it ever since - 43 years!

How I Got Here: Merv has worked over 23 of those years on John Deere equipment starting in 1998 with Bruce Tractor, which became Northridge Tractor, which then became Huron Tractor. He is known for his knowledge of different makes and ages of equipment.

When Not At Work: Along with this his wife of 39 years Harriet, Merv farms 150 acre cow/calf beef operation. He is the 5th generation on the farm which has been in the Reinhart name for over 150 years. Together, they have raised 5 children and are very proud of their 6 grandchildren.

In his spare time, Merv enjoys fishing, flea markets, and looking at antique vehicles and equipment. But most enjoyable is time spent with Harriet and their children and grandchildren.

Favourite John Deere: Although Merv has acquired several very useful John Deere tractors and equipment over the years, if he had to pick a favourite it would be his 7210. It came out the year he started working on John Deere equipment, and has always worked well with very few problems.

Why I Love What I Do: Merv loves the challenges of diagnosing and repairing machinery. He likes interacting and meeting customers that come to the shop, or even helping answer questions from people across different provinces. He enjoys working with his fellow techs and passing on some "tricks of the trade" to young technicians as they are starting out and asking for advice – perhaps recalling his own early days in the trade 43 years ago.

For your years of hard work and experience – your Huron Tractor family truly appreciates you, Merv!
---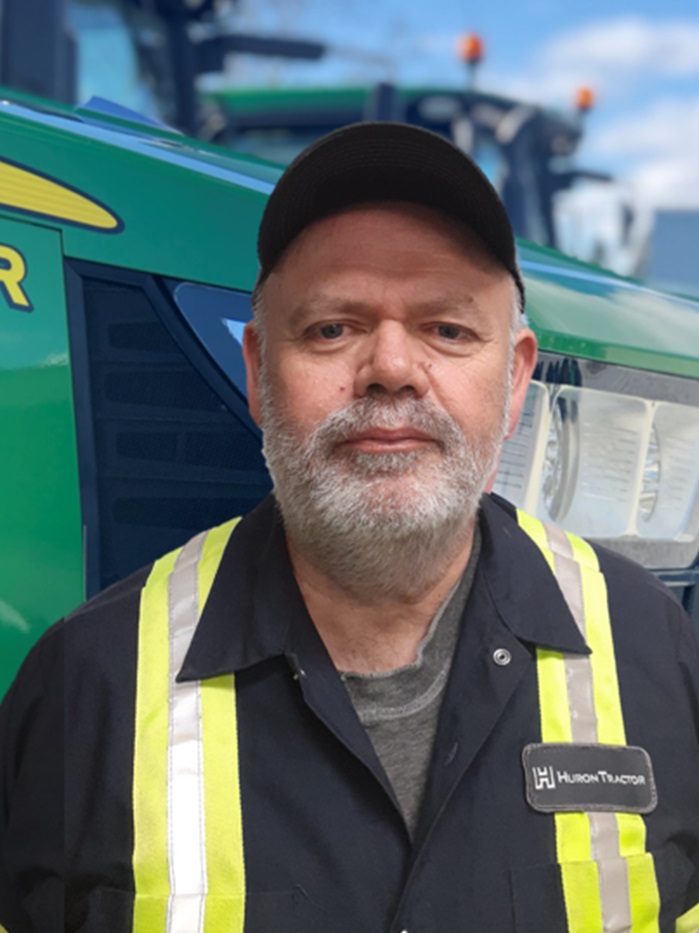 Meet Terry Caron.

Shop Foreman/Service Technician | Huron Tractor, Comber

Terry is 59 years old and has faithfully worked in the Comber store Service Department for 41 years. He and his wife Carolyn have 2 sons Alex and Eric, and a dog named Fred.

Although a humble man of few words, Terry's colleagues describe him as simply a great guy and one of the most well-respected technicians in Essex County.

How I Got Here: If you haven't already done the math, Terry began his career in 1980 at the age of 18 with Kentown, which was later purchased by McGrail's and most recently acquired by Huron Tractor.

Terry was following in his dad's footsteps, quite literally. His father Ernie also worked as a technician in the Comber shop from 1971 right up until the onset of the covid pandemic last year which deemed retirement a wise decision. Folks recall Terry helping in the shop alongside his dad even as a very young teen, and it's a rare and special history that they continued to work side by side all these many years.

When Not At Work: A huge Cowboy fan, Terry loves his football. He also operates a cash crop farm and in his own words "When I leave work, I farm."

Favourite John Deere: 4020 Diesel, because it's easy to fix and has no computers.

Why I Love What I Do: The farming community is Terry's way of life and he enjoys meeting and helping out farmers and customers.

Likewise, customers and co-workers love working with Terry. Yes, he may be a man of few words but his story speaks for itself of his great dedication and experience.

We are grateful that your father's footsteps led you here, Terry, and consider ourselves very privileged to call you part of our Huron Tractor family.
---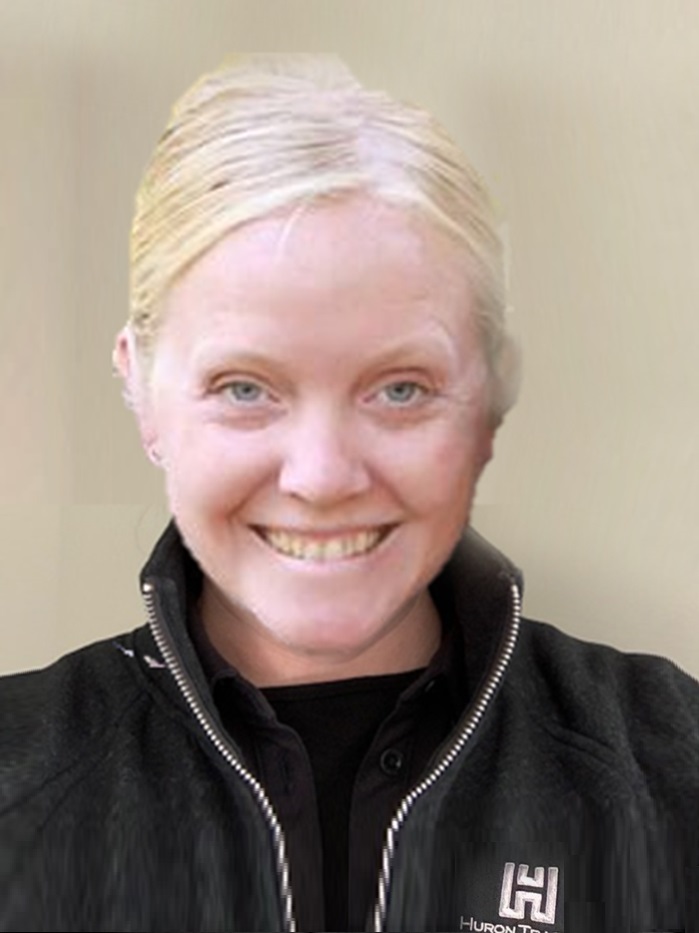 Meet Janet Beatson.

Store Admin | Huron Tractor, Hyde Park

Janet is 39 years old and lives near Lucan with her husband, Jason, and their busy family of three young girls. Born and raised on a dairy farm south of London, Janet began her career with Huron Tractor in 2005.

How I Got Here: Growing up, Janet was always active on her family's farm and busy with Girl Guides and 4-H. After graduating from Hospitality & Tourism, she worked for 5 years in the hotel industry before returning to her agriculture roots and joining our Huron Tractor Thamesford team as a Store Admin.

In 2015, Janet accepted the new Store Admin role at our growing Hyde Park location, where her versatile skill set, experience and hard-working nature are an invaluable asset.

When Not At Work: You'll always find Janet on the go. With her generous spirit and positive, spunky, no-nonsense, get-the-job-done attitude, she's the first one to help out - whether it be at work, in the community, or with friends and family.

To this day, Janet is always helping on her parents' farm. Her young girls especially enjoy time there working with their 4-H calves. From watching her girls in their many extra-curricular activities, to time by the pool or on trips, Janet loves family-time, along with baking, cooking, and working outside in her beautiful expansive gardens.

Janet's been involved for years with the Ilderton Fair Homecraft Committee – and was even awarded "Top Baker" – as well as her support and involvement with Trucking For Kids. And if your kids ever attend the John Deere Day of Play events at our Huron Tractor Hyde Park store, they won't find any store-bought cookies there. Only Janet's home-baking will do.

Favourite John Deere: 1025R Compact Tractor – her constant companion for all her property care at home.

Why I Love What I Do: Simply put, Janet loves coming into work to help customers – both new and long-time. With a soft-spot for kids, one of the best things about her day is seeing the smiles on children's faces when they have found that perfect John Deere toy.

Janet, you put your heart into all you do, and so from our heart to yours, your Huron Tractor family thanks you!
---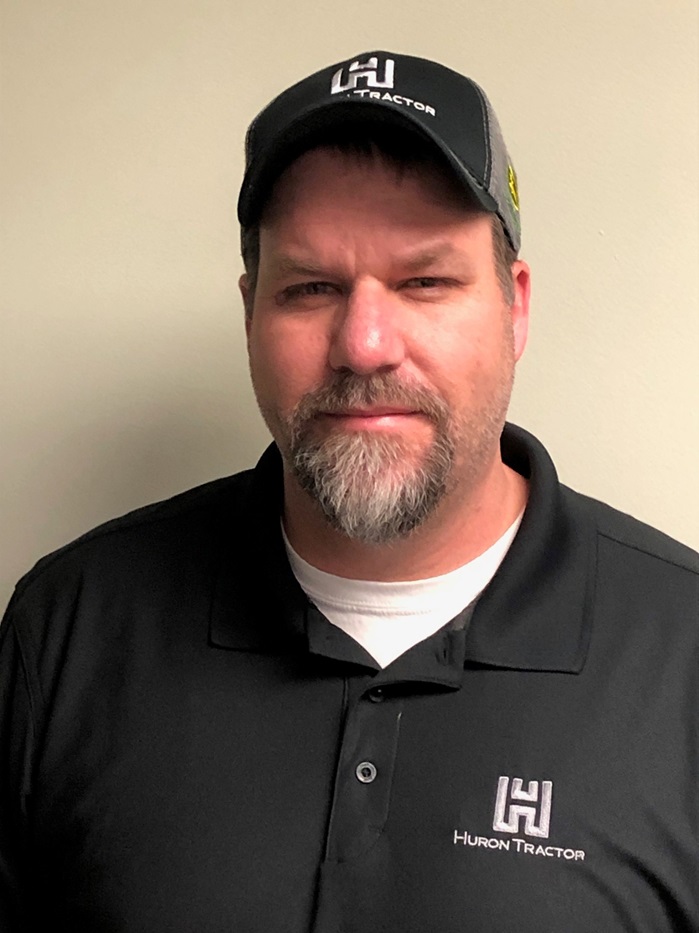 Meet Shawn Mardling.

Parts Manager | Huron Tractor, Chatham

Shawn is 45 years old and has been working in the Chatham store Parts Department for over 23 years. A life-long resident of Chatham, Shawn is the father of three, and doting grandfather to his four-year-old granddaughter.

How I Got Here: After graduating from Business Administration and completing his Marketing degree, Shawn worked in retail and has always believed in treating people as you would want to be treated. This principle made him a great fit when he began working the Parts counter at McGrail's in 1997, leading to his role as Parts Manager.

Shawn's likeable, hardworking, considerate nature makes him a go-to person at the dealership whether you need help with a task or just someone to talk to. He's knowledgeable, professional, always puts forth top quality work and strives for the best. With Shawn, customer service is key.

When Not At Work: Kind of a perfect pastime for a Parts Manager, Shawn enjoys taking things apart and restoring them back to new. As well as camping, cooking (he's a bit of a 'foodie') or going on relaxed rides on his bike along the lakeshore discovering new places to eat at different ports and towns. And of course, trying to keep up with his energetic granddaughter.

Helping serve meals at community fund-raisers or helping friends with everything from home renovations to vehicle repairs, Shawn is a true team-player with a big heart, always willing to pitch in and serve others.

Favourite John Deere: At home, it's his John Deere 425 riding mower and at work, a trusty John Deere 544 Wheel Loader.

Why I Love What I Do: As you can tell, Shawn values people. Treating them right and the challenge and satisfaction of being able to help customers find solutions – from the right toy for their kids to a part for their equipment. Over time customers become like friends, and co-workers become like family, so the best part of coming to work for Shawn, is the people.

For 60 years now, Huron Tractor's motto has been "We're BIG on Customer Service" and without a doubt, Shawn, you embody all that and more! We are grateful to have you as part of our Huron Tractor team.
---
Meet Veronika Klaver.

Parts Representative | Huron Tractor, Mitchell

Veronika began her career with Huron Tractor in 2014. Growing up on her family's cash crop and veal calf farm in Seaforth, Veronika is the 2nd oldest of 5 daughters who have all gained careers in the agri-business sector and are all active working on the family farm.

How I Got Here: Passionate about agriculture, Veronika attended Olds College in Alberta. During that time, she completed a co-op placement with Huron Tractor. After graduating with a Bachelor of Applied Science Agri-Business Degree, we were thrilled to have Veronika join our Huron Tractor Parts department full-time.

Veronika is hard-working, energetic, and can even be credited with spear-heading the launch of our ever-popular "Santa Picture Days" event (which we definitely look forward to hosting again during less-challenging times in the future!)

When Not At Work: Veronika keeps busy farming with her parents, 4 sisters, and boyfriend's family, as well as playing sports like broomball in winter and baseball in summer.

Favourite John Deere: A tough decision, but she decided on the 4020 and 4055 tractors. A favourite because they were the first two tractors her dad taught her how to drive growing up as a kid.

Why I Love What I Do: Veronika loves working with our customers and the simple enjoyment of having every day conversations about agriculture.

So thank you Veronika! Your passion for agriculture shows in all your hard-work and energy, and from your Huron Tractor family – it's simply a joy working with you.
---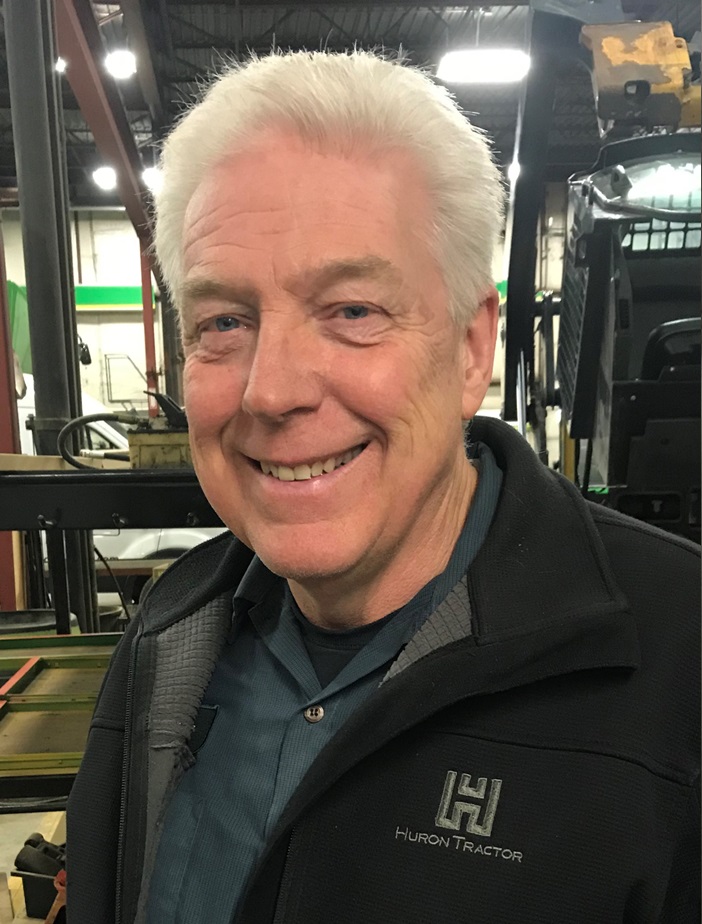 Meet John Johnston.

Turf & Compact Construction Equipment Technician | Huron Tractor, Thamesford

John is 67 years old and lives in London. He's been pulling wrenches with our Thamesford service department for 20 years, and is the proud father of two, and grandfather of four. As you can see from his photo, John always has a big smile for everyone.

How I Got Here: John has a long-standing career working around equipment and engines. Before joining Huron Tractor, he worked 20 years as a construction equipment technician. Ask anyone, John pretty much knows everything there is to know about engines. It is truly his passion and he spends as much time (if not more) around them when he's off the job as he does at work.

When Not At Work: You'll find John collecting and restoring vintage snowmobiles and bikes, as well as racing snowmobiles, motocross, and working on the crew of a stock car team. And yes, in case you're double-checking, you read it right before. He's doing all this at an impressive 67 years of age.

Favourite John Deere: You guessed it…. a 1978 John Deere Liquidator Snowmobile. In fact, John's choice is rather appropriate, because as you may or may not already know, the iconic slogan "Nothing Runs Like a Deere", actually started with John Deere's snowmobile line in 1972.

Why I Love What I Do: Well, if you couldn't tell from his life-long career and hobbies, John loves equipment and engines. If you've ever had a conversation with John, his enthusiasm and zeal is obvious as he loves sharing his knowledge and stories with people.

We'd also be remiss by not mentioning that John Johnston must clearly be partial to the name "John" so working with "John Deere" only seems fitting.

So thank you John – and with your Huron Tractor 20 year milestone, might we even say… "Nothing Runs Like John".
---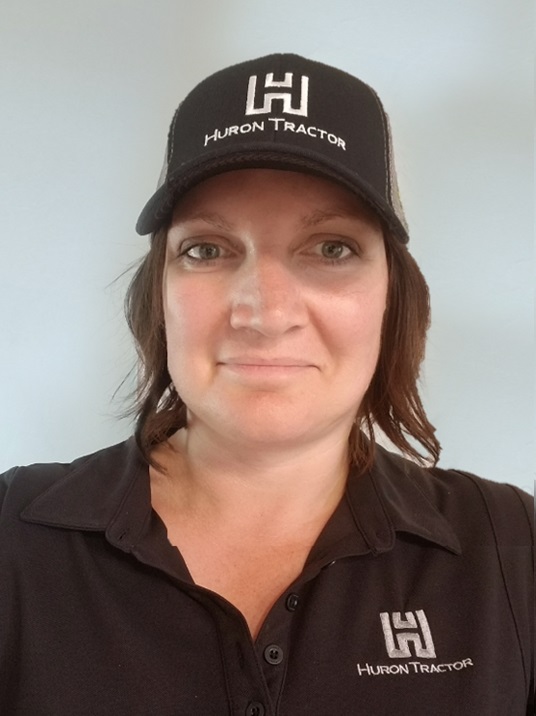 Meet Andrea Shortreed.

Store Admin & Service Writer | Huron Tractor, Blyth

Andrea has been part of our local farming community her entire life - growing up on her family's farm near Brussels, and now with her husband and five children on their farm outside of Walton. Her farming roots extend back through both sets of grandparents, who farmed around Blyth after emigrating from Holland in the late 1940's, and generations of their large families continue farming here today.

How I Got Here: Some of Andrea's earliest memories are of "parts-runs" with her dad to Huron Tractor Blyth, and then as his gofer once she could drive. She joined the Huron Tractor team in 2018, after years of managing her parents' farm books, caring for her busy family, and previous work experience as a Service Writer.

In her dual-role as Store Admin and Service Writer, Andrea does it all. Multi-tasking in all areas of the business, Andrea capably takes it in stride, serving customers and staff alike with her competent nature and steadfast dedication to excellence.

When Not At Work: As you can imagine, Andrea's talents, hobbies, and interests span everything from extensive home renovations, making maple syrup, decorating celebration cakes, camping, 4-wheeling, cottage-time, and of course chauffeuring her four sons and daughter to hockey, baseball, gymnastics, etc. Plus nurturing their family dog, who will otherwise hide shoes around their yard if feeling left out.

Favourite John Deere: Their 6140 tractor tops her list, but with four sons, her only opportunity behind the wheel was driving it home. She also has fond memories as a kid learning to cultivate with their 4240 tractor, which was passed along from her grandparents to her parents.

Why I Love What I Do: For Andrea, our customers, co-workers, and the every-day challenges are all part of the rural community she's loved her entire life. And we're grateful for her conscientious care for all of us!
---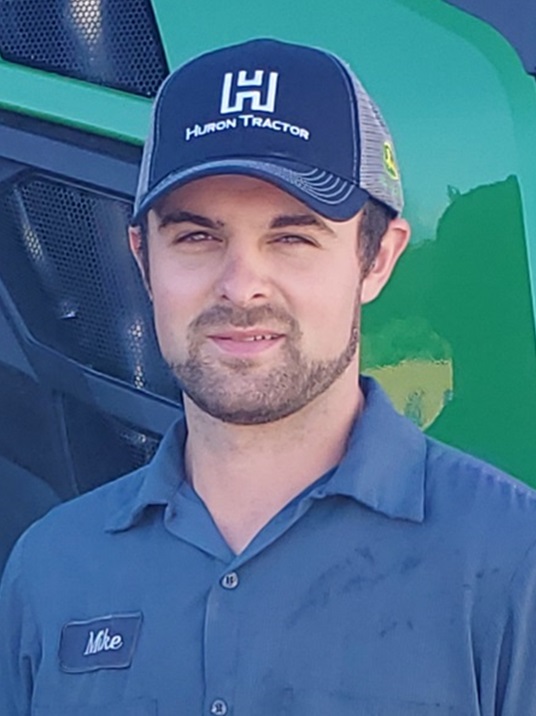 Meet Mike Wyant.

Service Technician | Huron Tractor, Stayner

Mike is 23 years old and lives in Stayner. He officially began his career as a Service Technician with Huron Tractor in 2015, but had already proven himself to be a valuable asset within our company.

How I Got Here: Growing up on his family's cash crop farm, Mike always had an interest in farm equipment. In high school, Mike participated in co-op placements with Huron Tractor and his likeable, helpful, hard-working demeanor quickly made him a natural fit for our team. After graduating high school, Mike was hired full time and completed the John Deere Ag Tech Apprenticeship program. In his words, "It was a really good program, great information, great hands-on experience, and I would definitely recommend it."

Mike has a big heart, is quiet, polite, always helping, and determined to get the job done right. When you think of Mike, you think integrity.

When Not At Work: You'll still find him around equipment and continuing to help - working on the family farm and snowmobiling in winter.

Favourite John Deere: Mike's always liked the John Deere 8410 Tractor, simply because it's proven and reliable. (Kind of like Mike, we think.)

Why I Love What I Do: For Mike, he loves that every day offers a different challenge, meeting customers, and helping resolve their equipment issues.

So from your Huron Tractor team - thank you, Mike! For being an integral part of what makes up the Huron Tractor difference.
---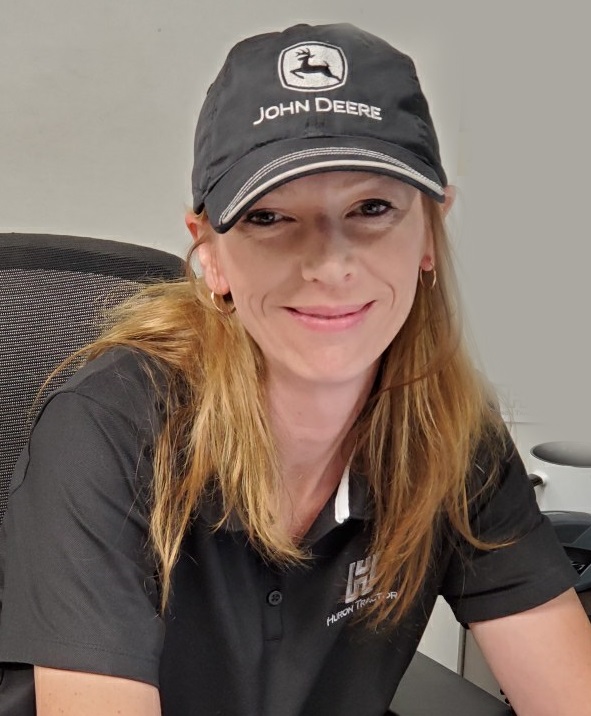 Meet Charlotte Hilder.

Parts Manager | Huron Tractor, St.Thomas

Joining our Huron Tractor Parts team over 6 years ago, Charlotte accepted the position of Parts Manager in March 2020.

Charlotte lives in St.Thomas, but was originally born in Maine, and grew up in Kincardine on the shores of Lake Huron. Her father owned standardbred horses and she enjoyed spending time at the track with him, travelling around Southwestern Ontario.

How I Got Here: Perhaps her time around horses is what initially steered Charlotte's career path to the farm supply and farm equipment sector. She began working in admin and accounting, but was naturally drawn to the equipment side and progressed to roles in parts and as a service coordinator over the years, realizing how much she enjoyed working in this aspect of the business.

In 2014, Charlotte was welcomed to our St.Thomas Parts team. Well-liked by everyone, her experience, dedication, and commitment, are complemented by her humble, friendly manner.

When Not At Work: That same likability and loyalty are reflected away from work too: spending time with family and friends. Whether relaxing at home altogether around the fire pit, travelling to discover new places, or local road trips which no doubt often lead back to some of her beloved 'lake-life' roots, it's all about the ones you're with.

Why I Love What I Do: No surprise, what Charlotte genuinely loves about her job, is the people. Getting to see and work with new and long-standing customers, as well as our Huron Tractor team every day.

And we all appreciate how much it shows in her devotion to both!
---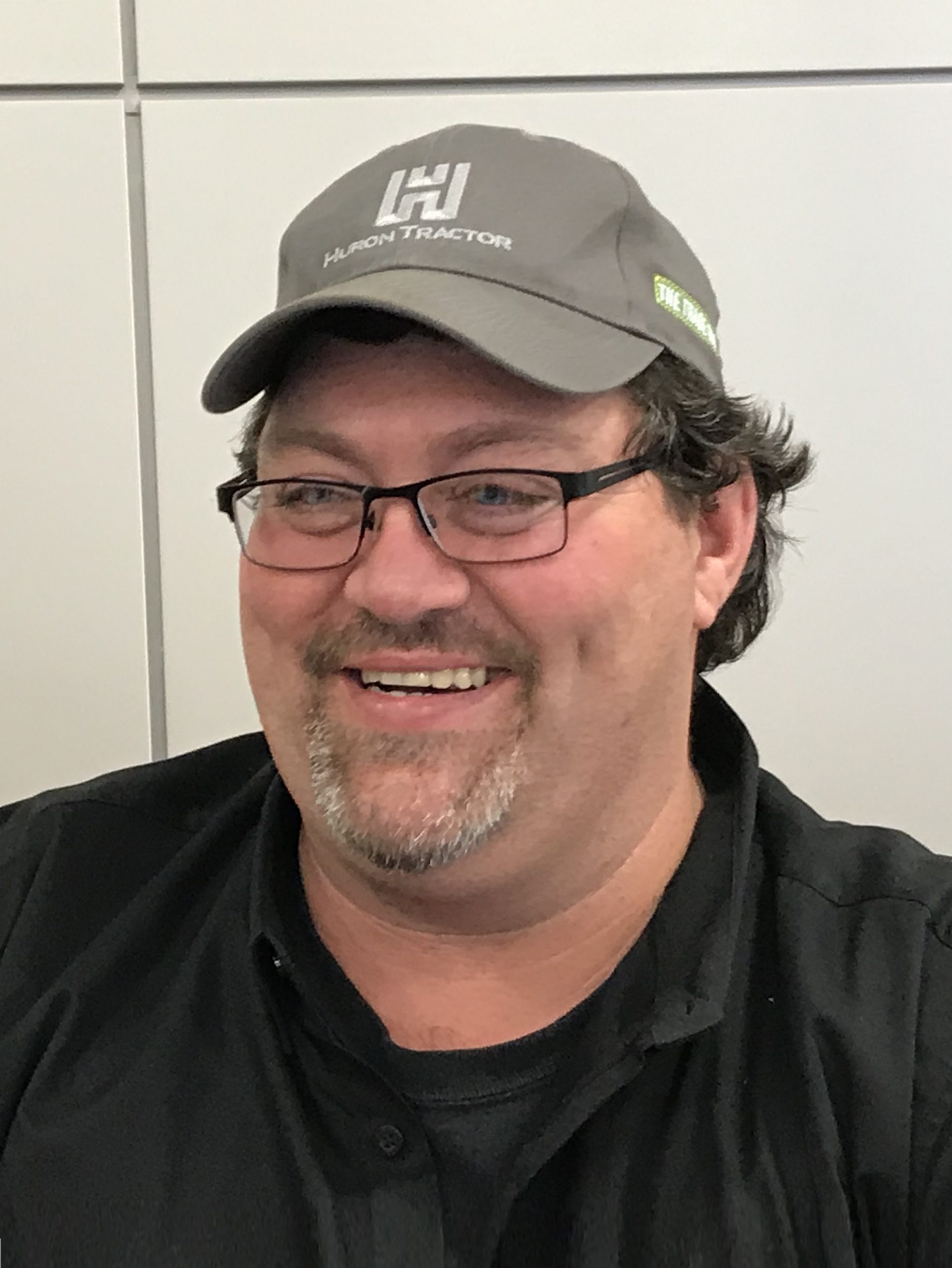 Meet Mark Baker.

Customer Parts Counter Representative | Huron Tractor, Exeter

Mark is 46 years old and lives in Crediton with his wife and their 3 children. Raised in the Exeter area, Mark is a familiar face to many. His career with Huron Tractor began in 1993 as a Service Technician for 27 years, before recently moving into his current role in Parts.

How I Got Here: From his family's farming background, Mark's passion for farm equipment solidified at the age of 12, when he began cutting grass and doing odd jobs at a local dealership. He soon progressed to helping with small engine repairs and then larger equipment. Mark loved taking things apart and fixing them and knew he wanted to be a farm equipment mechanic. This led to high school co-op placements at Huron Tractor, followed by accepting a Huron Tractor apprenticeship.

27 years later, Mark's passion for equipment continues strong. His valuable expertise, vast experience, and dedication to customers are a welcome asset to our Exeter Parts department.

Favourite John Deere: A tough question for someone with Mark's experience, but the classic John Deere 4450 or a 7800-7810-series tractor tops his list as always being a nice, general-work, farm tractor – not too big or too small.

When Not At Work: Commitment and reliability are evident with Mark's long-standing involvement in local organizations over the years, such as the Pineridge Snowmobile Club Board (24 years), Exeter Rodeo Committee (8 years), and presently the Crediton Cemetery Board (10+ years). Plus, as the father of 3 teenagers, Mark is kept busy supporting his kids in curling, hockey, and baseball.

Why I Love What I Do: Although Mark's career is inspired by his love of agriculture, machinery and technology, what's become best of all about what he does… is the people - our customers and co-workers - who've become like family.

And your Huron Tractor family, couldn't agree more!
---
Meet Katherine Cruickshank.

Service Technician | Huron Tractor, Chatsworth

Katherine is 28 years old, born and raised in Shallow Lake, and joined Huron Tractor, Chatsworth, as a Service Technician in 2018.

Inspired by her dad, Katherine completed her Heavy Duty Equipment Technician apprenticeship, interprovincial Red Seal, and Trailer Mechanic License. Her career started 10 years ago working with an oil sands company in Fort McMurray, Alberta. Globally, Katherine was the first-ever female technician hired by the company, and worked on the largest pieces of equipment in the world, such as the 797 Haul Trucks, D11 Dozers, and Hitachi Excavators. Although Katherine enjoyed this once-in-a-lifetime experience, coming back home to her amazing parents, two older brothers, german sheppard, and undoubtedly, her fiance, brought her to our Huron Tractor team.

Favourite John Deere: 60G Compact Excavator. They're like mini-versions of the large machines from out west. Plus fun to operate!

When Not At Work: Enjoying the rural life. Fishing, hunting, and working with her fiance on their 50 acres building tree blinds or maintaining a habitat.

Why I Love What I Do: Gaining experience from other mechanics and working with such a variety of equipment systems keeps Katherine constantly learning, which makes every day interesting and empowering - especially as a female in this industry.
But ultimately, it's realizing her dream as a little girl watching her dad work, and aspiring to be just like him one day.

We're glad you did!