Our commitment to great customer service starts with the great people on our team.
You may already know and recognize many of the friendly faces around our Huron Tractor stores. They are your neighbours, part of our local communities, and hard-working members of our Huron Tractor team. But sometimes it's fun to learn just a little bit more about the people serving you from "under the Huron Tractor hat".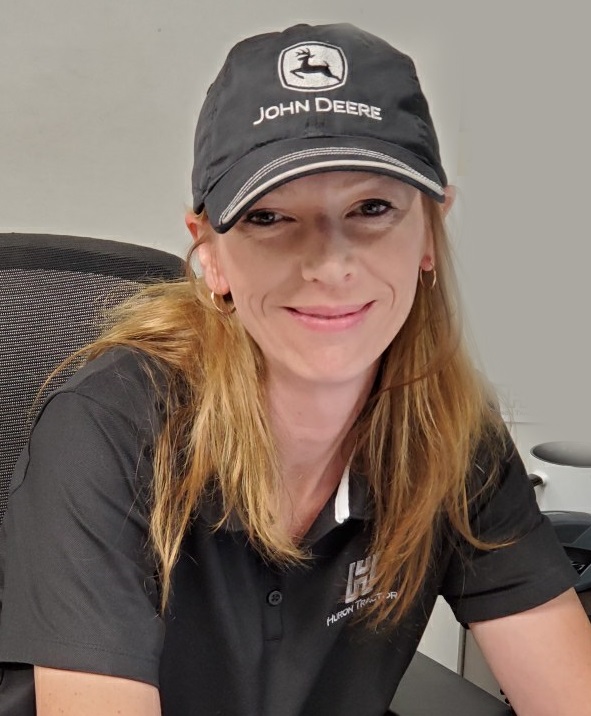 Meet Charlotte Hilder.

Parts Manager | Huron Tractor, St.Thomas

Joining our Huron Tractor Parts team over 6 years ago, Charlotte accepted the position of Parts Manager in March 2020.

Charlotte lives in St.Thomas, but was originally born in Maine, and grew up in Kincardine on the shores of Lake Huron. Her father owned standardbred horses and she enjoyed spending time at the track with him, travelling around Southwestern Ontario.

How I Got Here: Perhaps her time around horses is what initially steered Charlotte's career path to the farm supply and farm equipment sector. She began working in admin and accounting, but was naturally drawn to the equipment side and progressed to roles in parts and as a service coordinator over the years, realizing how much she enjoyed working in this aspect of the business.

In 2014, Charlotte was welcomed to our St.Thomas Parts team. Well-liked by everyone, her experience, dedication, and commitment, are complemented by her humble, friendly manner.

When Not At Work: That same likability and loyalty are reflected away from work too: spending time with family and friends. Whether relaxing at home altogether around the fire pit, travelling to discover new places, or local road trips which no doubt often lead back to some of her beloved 'lake-life' roots, it's all about the ones you're with.

Why I Love What I Do: No surprise, what Charlotte genuinely loves about her job, is the people. Getting to see and work with new and long-standing customers, as well as our Huron Tractor team every day.

And we all appreciate how much it shows in her devotion to both!
---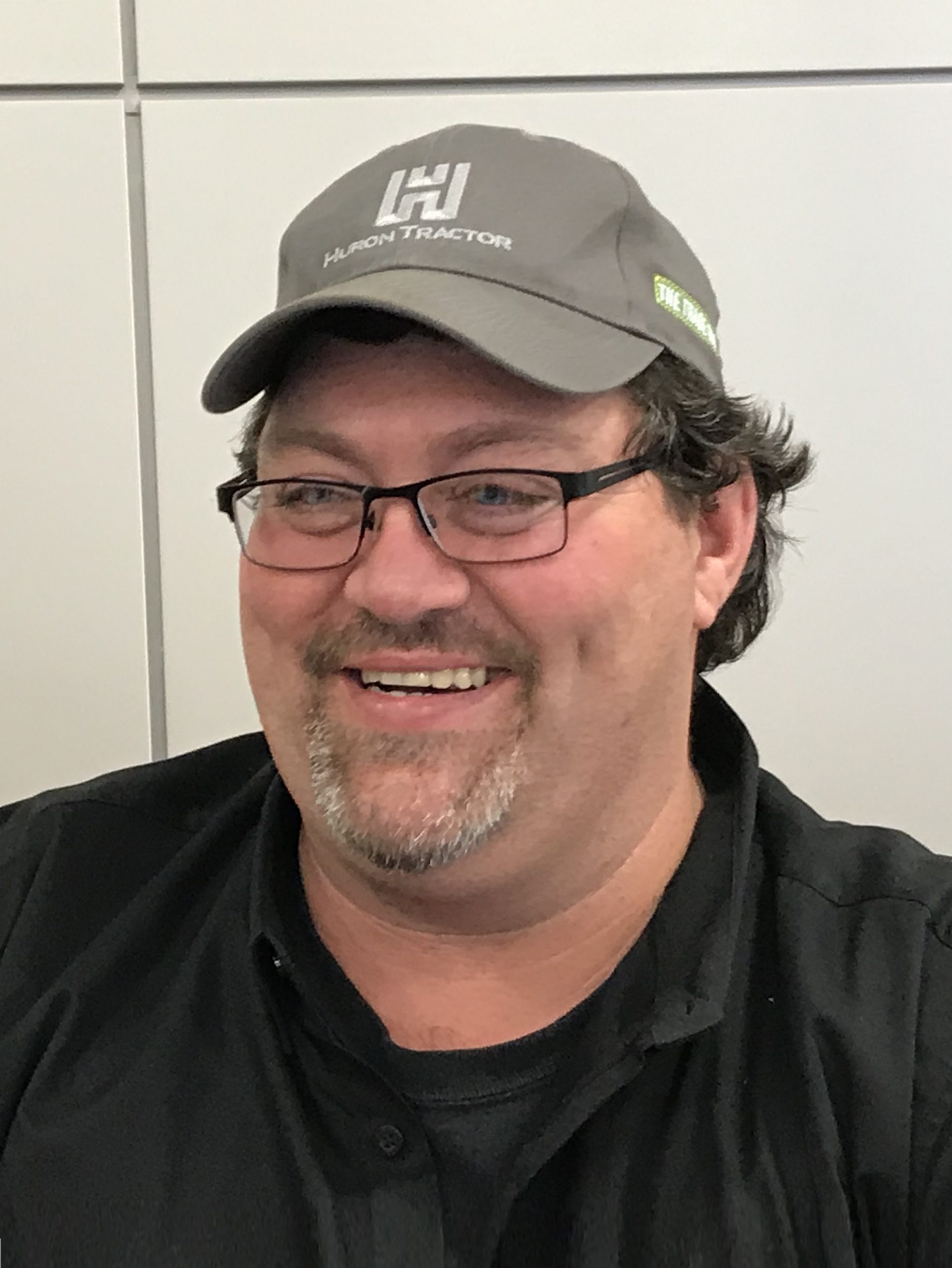 Meet Mark Baker.

Customer Parts Counter Representative | Huron Tractor, Exeter

Mark is 46 years old and lives in Crediton with his wife and their 3 children. Raised in the Exeter area, Mark is a familiar face to many. His career with Huron Tractor began in 1993 as a Service Technician for 27 years, before recently moving into his current role in Parts.

How I Got Here: From his family's farming background, Mark's passion for farm equipment solidified at the age of 12, when he began cutting grass and doing odd jobs at a local dealership. He soon progressed to helping with small engine repairs and then larger equipment. Mark loved taking things apart and fixing them and knew he wanted to be a farm equipment mechanic. This led to high school co-op placements at Huron Tractor, followed by accepting a Huron Tractor apprenticeship.

27 years later, Mark's passion for equipment continues strong. His valuable expertise, vast experience, and dedication to customers are a welcome asset to our Exeter Parts department.

Favourite John Deere: A tough question for someone with Mark's experience, but the classic John Deere 4450 or a 7800-7810-series tractor tops his list as always being a nice, general-work, farm tractor – not too big or too small.

When Not At Work: Commitment and reliability are evident with Mark's long-standing involvement in local organizations over the years, such as the Pineridge Snowmobile Club Board (24 years), Exeter Rodeo Committee (8 years), and presently the Crediton Cemetery Board (10+ years). Plus, as the father of 3 teenagers, Mark is kept busy supporting his kids in curling, hockey, and baseball.

Why I Love What I Do: Although Mark's career is inspired by his love of agriculture, machinery and technology, what's become best of all about what he does… is the people - our customers and co-workers - who've become like family.

And your Huron Tractor family, couldn't agree more!
---
Meet Katherine Cruickshank.

Service Technician | Huron Tractor, Chatsworth

Katherine is 28 years old, born and raised in Shallow Lake, and joined Huron Tractor, Chatsworth, as a Service Technician in 2018.

Inspired by her dad, Katherine completed her Heavy Duty Equipment Technician apprenticeship, interprovincial Red Seal, and Trailer Mechanic License. Her career started 10 years ago working with an oil sands company in Fort McMurray, Alberta. Globally, Katherine was the first-ever female technician hired by the company, and worked on the largest pieces of equipment in the world, such as the 797 Haul Trucks, D11 Dozers, and Hitachi Excavators. Although Katherine enjoyed this once-in-a-lifetime experience, coming back home to her amazing parents, two older brothers, german sheppard, and undoubtedly, her fiance, brought her to our Huron Tractor team.

Favourite John Deere: 60G Compact Excavator. They're like mini-versions of the large machines from out west. Plus fun to operate!

When Not At Work: Enjoying the rural life. Fishing, hunting, and working with her fiance on their 50 acres building tree blinds or maintaining a habitat.

Why I Love What I Do: Gaining experience from other mechanics and working with such a variety of equipment systems keeps Katherine constantly learning, which makes every day interesting and empowering - especially as a female in this industry.
But ultimately, it's realizing her dream as a little girl watching her dad work, and aspiring to be just like him one day.

We're glad you did!